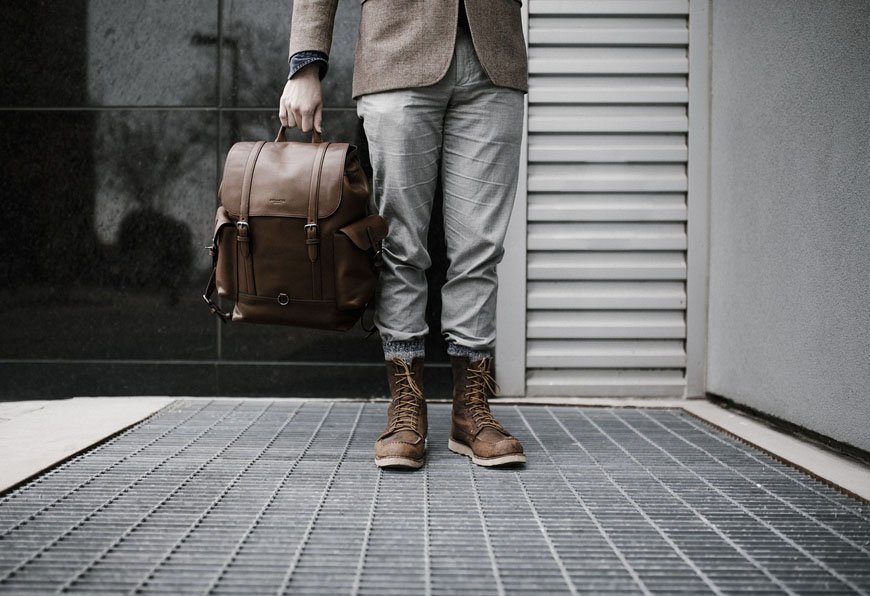 Whenever you are looking for the quickest way to upgrade your luggage, starting off with one of the various leather backpacks is considered to be the most stylish way. It can go with you on every adventure, exploring a new city, while holding all your necessities properly. It is one of the best hands-free bag options that will not spill anything out of place. These leather bags are available in different types having a variety of features that offer the right combination of being practical and look cool. Here we shall be discussing a few benefits of backpacks.
Backpacks are Attractive
You can find leather backpacks available in a plenty of shapes, forms, and sizes. They suit every person, from a college student to a business person to a travel freak. You can choose from a variety of trendy colors, designs, and patterns to suit your style. These have the capability to shed any dowdy appearance and make you look like a stylish fashion idol.
Backpacks are biker's best companion
Since abrasion-free, heat resistant and durable, are some of the qualities that are generally looked for in a carrier by a biker, therefore a backpack, which offers all of these, is a perfect choice for a biker. These can withstand harsh climatic conditions and do not cause any wear and tear. They are known for their sturdiness and can thus hold your things safely.
You can fit anything in backpacks
The sling bags or messenger bags made in leather are although very stylish but can carry only a laptop or a few books at a time. Leather backpacks, on the other hand, have a bigger capacity and can carry almost anything and everything ranging from books to clothes. These are therefore chosen as a travel companion by many. These are great for mountaineering, hiking, trekking, casual country-side tripping, and various others of this type.
Get rid of the lopsided back pain
As seen with other types of bags like side bags, sling bags, and messenger bags, these cause a lot of strain on just one side of your body. This may also leave an impression on your skin sometimes. To get rid of this, you can make use of a backpack, which is worn over your back distributing the load in the bag evenly across your shoulders.
A backpack is an epitome of beauty and utility
Just as most of the leather bags add a style statement to your overall appearance, so does the backpacks made of leather. You can find multi-pocketed, spacious, compartmented leather backpacks that offer a sleek, classy and chic style to suit your personality. These backpacks can win everybody's attention in a fraction of a second and are therefore considered great in terms of appearance and usage as well,
Whether you are looking for leather backpacks, or messenger bags, or a vintage style handbag for women, EL Solo is your one-stop shop where you can get every type of leather bags. We are among the top suppliers of leather bags and wallets in India. Our team of local artisans and craftsmen are skilled enough to create beautiful leather bags of every type.