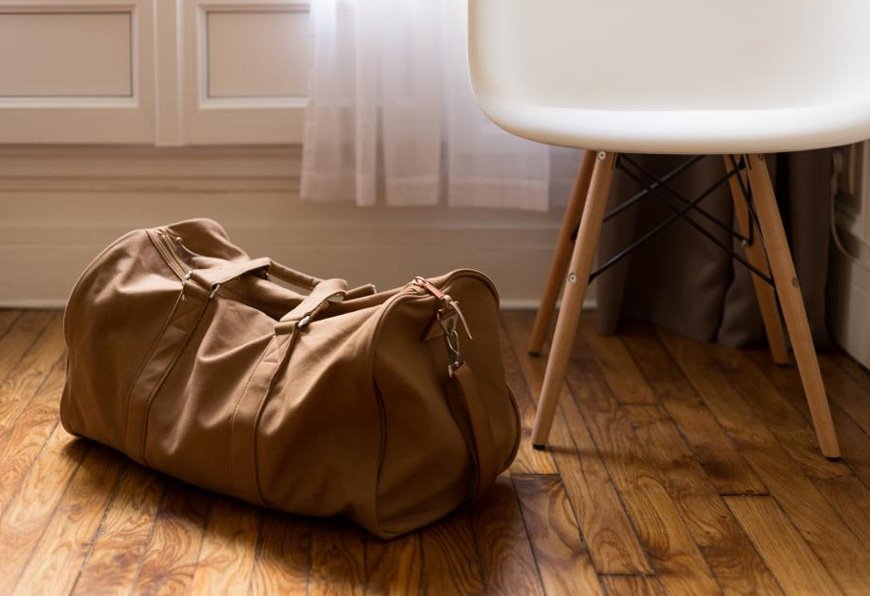 Modern men have although figure out a variety of techniques and ways in terms of looks and lifestyle including clothes, hairdos, and gadgets. But, things get a bit complex when it comes to men's bags. It becomes really confusing for them to choose a masculine bag that is elegant, practical, versatile and modern and also doesn't look like a girl's purse. Well, a leather duffle bag is a perfect solution to this problem.
Leather duffle bags for men are becoming trendy as these incorporate almost all the right ingredients to become the perfect men's accessory. Along with being elegant and flexible, these bags have a contemporary taste and style. Being made of leather, these bags are a true epitome of strength and sophistication. Here in this article we shall be taking a closer look at the best traits of a leather duffle bag and the major reasons to invest in one.
Suitable for every occasion
A leather duffle bag is suitable for every cool and modern guy like you. It can be taken to the gym or can be carried to work as well. You can also use it for your business tour, or for a weekend getaway with friends as you can easily pack your everyday essentials in it. You can choose between a larger leather duffle bag for travelling purpose and a small vintage leather duffle bag according to your requirements. You can make a choice from the various colors, models, sizes available in these bags.
Made of leather
Being a precious fabric, any handbag made out of leather is soft, durable and looks elegant, and so a leather duffle bag is just no different in possessing these properties. You can select a black leather duffle bag or a brown leather duffle bag to suit your assertive personality. Choosing a high-quality full grain leather duffle bag will grant you a certain sense of class and sophistication. It will be a timeless piece of accessory that will not go out of fashion anytime soon. Moreover, leather is a sturdy, durable and strong material, thus providing these properties to the leather duffle bag.
An icon of practicality
If you are pragmatic, then you would always select something that is useful, reliable and down-to-earth. Therefore you might gravitate towards handmade leather duffle bags as they are the epitome of versatility. These bags come with adjustable shoulder straps and grip-friendly handles. You can get a wide variety of models that feature padded laptop sleeves and many storage pockets. You can also find exterior pockets in most of these bags where you can safely keep your cell phones for a quick access. Moreover, these bags were designed especially for men to make them look stylish in an extraordinary way.
You can find almost every type of handmade leather handbags at El-Solo. We make sure that you can find every size and style of a leather duffle bag made of genuine leather. Visit our online store to shop for a quality leather duffle bag at affordable prices.