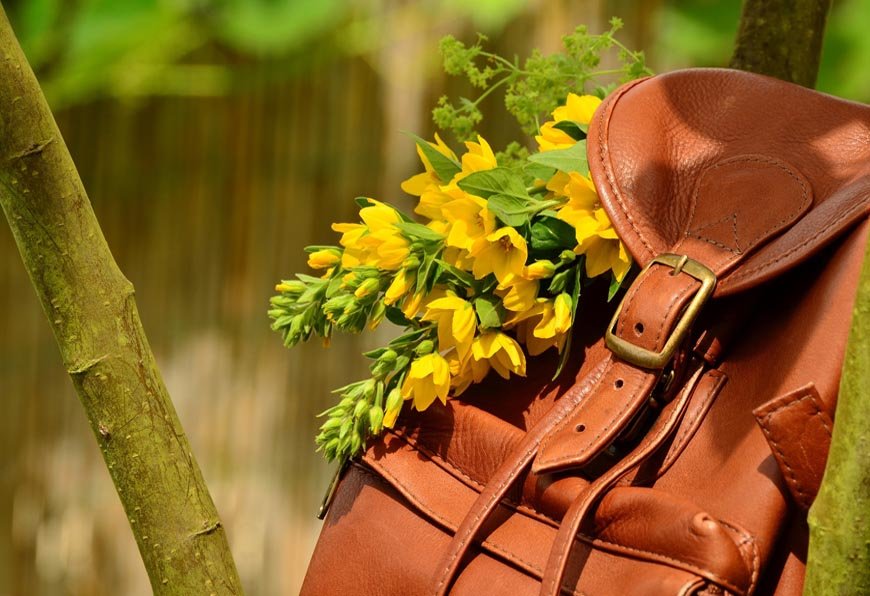 A businessperson of 21stcentury doesn't have to wear a suit or have to carry a briefcase to conduct business. Many people prioritize comfort and functionality in a backpack. And this is the reason why they prefer leather backpacks for daily commute. Just throw the backpack over the shoulders and you are hands-free for coffee, a handshake or holding the rails when the bus creeps forward. Leather backpacks have a spectrum of uses and is therefore popular among the people from all walks of life.
They provide an efficient way of safely storing and carrying an array of things while keeping your hands free. You can also use it to store and carry heavy equipment easily. This is because; the weight of the object is evenly distributed across your back.
Different Materials
Backpacks can be made up of different materials.
Nylon Backpacks: Nylon backpacks are favored by many, because they are durable and strong, and also have the ability to stretch with weight inside.
Canvas Backpacks: Many also choose canvas backpacks. These are not much durable but largely serve their purpose. These cannot hold much weight, but are quite popular amongst the college goers.
Leather Backpacks: Among all, the leather backpacks are the most popular of all. These are durable and much stronger than nylon bags but are not as stretchable, these give a more formal and elegant look and are much more preferred by adults who need to carry a heavy and large stuff to and from their workplace.
Different Styles
Every backpack made of any stuff usually has a zipper closure to secure the contents inside it. It includes two straps to place over each shoulder, while the main compartment sits in the middle of the back. This way, the weight of the objects in the backpack is distributed across the back. For an easy accessibility to small things like keys or mobile, it usually includes smaller zippered pockets on the front side. It may further include two or three or more small pockets having a buckle closure that adds to the style and design of a backpack. In order to maximize the comfort when carrying the load, some leather backpacks are also styled with padded shoulder straps.
The Price Factor
Leather backpacks are often the most expensive of all the types available in the market. This is quite simply because of the genuine leather used to make these backpacks. An authentic leather bag makes use of a natural vegetable tanning process. Because of that, the leather does not tend to lose its elegant appearance for years remaining strong and durable. This can define the hefty price of leather bags.
Are you searching for genuine leather backpacks? Visit our online shop and take a look at the variety of backpacks that we offer. EL Solo has team of talented and skilled local artisans design leather backpacks with the modern appeal at affordable prices. We ensure to deliver a great quality product that you order from our online store.