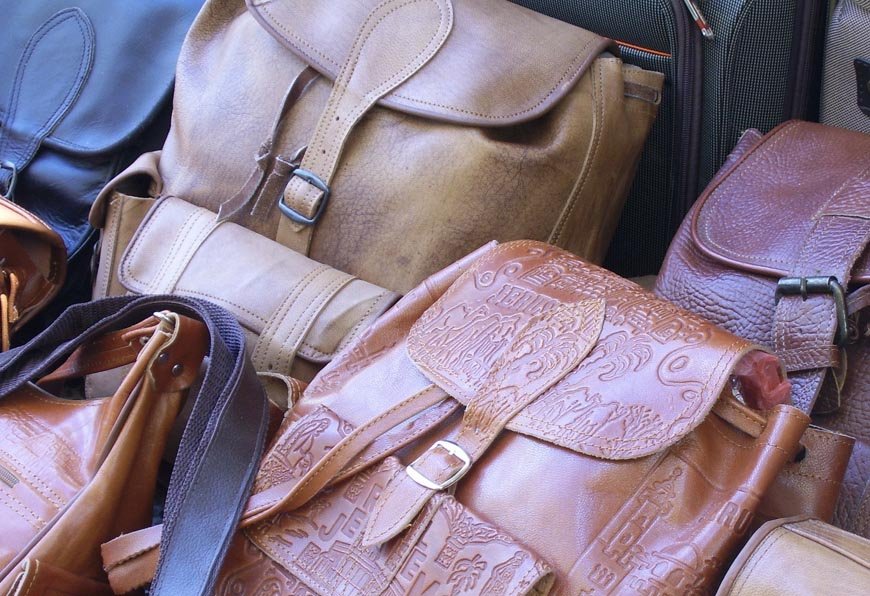 Based in Jodhpur (INDIA), EL Solo is a renowned supplier and manufacturer of different types of leather handbags. You can choose from a variety of travel bags, sling bags, messenger bags, backpacks or leather briefcases, available in various colours, patterns, and designs.
Among all the materials that a handbag is created from, leather remains the most popular one. A handbag made of leather can be put to several uses and it works out just perfectly for each of them. Moreover, leather handbags are considered to be an epitome of class and elegance and are hence preferred by every personality. You can accessorize your attire with a stylish leather handbag and carry it to attend any kind of event.
Leather handbags are long lasting and never lose their charm whatsoever. Although these bags are a little on the expensive side, every single penny you spent on them is worthwhile as these leather bags are strong and durable. Additionally, these leather handbags will never go out of fashion.  And therefore a leather handbag works out to be a wonderful investment. Also, they are available in several different styles and design that too in the widest choice of colours. The versatility of leather handbags is matchless. It can look fantastic with a business suit in a boardroom and can perfectly be teamed up with a pair of faded jeans.
Tips for caring Leather Handbags
After you have invested in a perfect leather handbag or sling bag, you must ensure to take good care of your investment, if you want to sustain its charm for long. The first thing to keep in mind is that it needs to be protected from dirt and moisture. For cleaning the dirt and dust gathered on the bag during the day, you must wipe it clean with a soft cloth probably cotton, you must buy a leather cleaner and leather polish for a thorough cleaning. Make sure to clean the handbag thoroughly every two to three months. However, if you find your bag to be excessively stained or soiled, then you must take the help of professional cleaning services. Here is few more tips for caring leather bags.
Whenever you purchase leather handbags from a genuine seller, you are always provided with cleaning instructions. Carefully read them to get a fair idea of how to keep the bag clean.  Genuine leather has pores just like that on the skin. And this is why it attracts dust or grime. Therefore, it needs to be cleaned properly after regular intervals.
For storing your leather handbags, you must always make use of a cloth liner. When not in use protect your leather bag in a cloth liner and place it in an upright position in the closet. Hanging it on doorknobs, hook or hangers will make the leather go out of shape. The strap may also get weakened while hanging. Make sure to store your leather handbags in a sitting position inside the closet so that it remains protected from scratches or cracks. This little step will save your precious bag from any harm while retaining its shape for long.