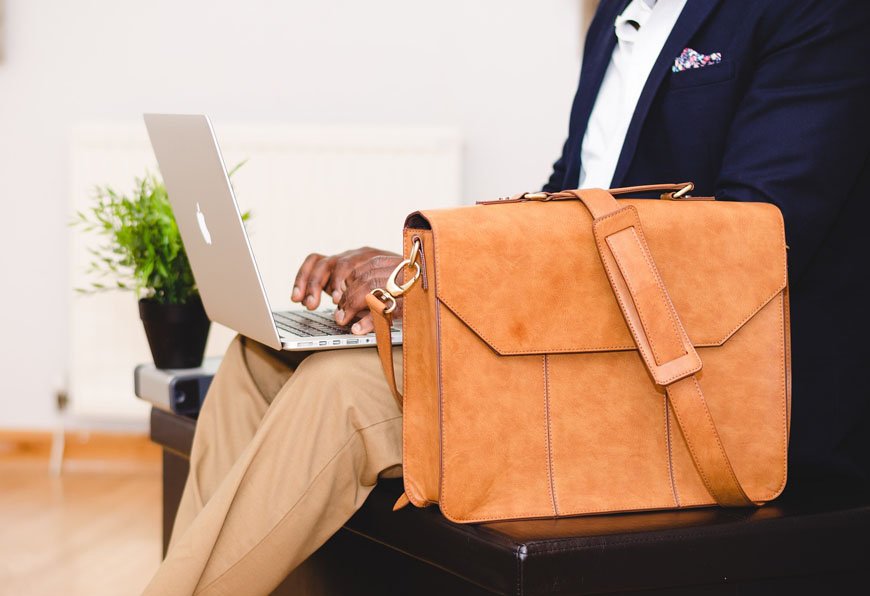 Laptops are among the must-have gadgets nowadays. The very obvious reason for this is their portability. You can find people using them in coffee shops, malls, or just about any other place. These devices need to be carried to almost every place one goes. Here arises the necessity of laptop messenger bags.
Earlier, these bags were used to carry posts and couriers by postmen. But, these evolved as trendy bag options for common people to carry many different things. Now these are also used as a practical option of bags for carrying laptops. It has many compartments, and roomy enough to keep all the other things needed on a daily bases.
These laptop messenger bags usually consist of shoulder straps so that they can be worn across the body. These are in a rectangular shape and include a flap to close them. Fasteners are usually in the form of Velcro, buckles or big buttons. The bags are simple but stylish. Plus these are also practical choices for the people having laptops and those who are on the go.
The market is full of laptop messenger bags available in different kinds of materials. Out of all, the ones made in leather have gained massive popularity because of the durability and versatility offered. However, one must consider the quality and style of the leather before choosing to invest in a leather messenger bag. The professionals who want look trendy as well can opt for a personalized, soft leather bag having various compartments to store many tiny objects. This way they will be able to carry a handy workstation in a classy manner.
The functionality is the next thing to take into account when choosing laptop messenger bags for carrying a laptop and its accessories. Since leather is durable and strong enough to carry heavy and bulky things, one should consider buying a leather laptop bag. Besides this, such a bag can put up with the everyday stress and frequent travel, while still making the wearer look professional.
Another advantage of laptop messenger bags is that one can easily adjust the length of the bag using the adjustable leather strap it has. Because of this, the weight of the laptop and its accessories is spread out evenly across the shoulders or chest of the wearer. However, one must make sure about the size of the laptop bag before purchasing it. It should be big enough to store the laptop and its accessories including the mouse and charger. The aesthetics are also equally important and should satisfy the need and personality of the user.
If you want to buy a stylish laptop bag for yourself made in fine leather, then you are on the right page. El Solo is your one-stop store where you can find a plethora of laptop messenger bags handcrafted in fine quality leather. Select the one that matches your needs and requirements, and make it yours at pocket-friendly prices.